Airfield Infrastructure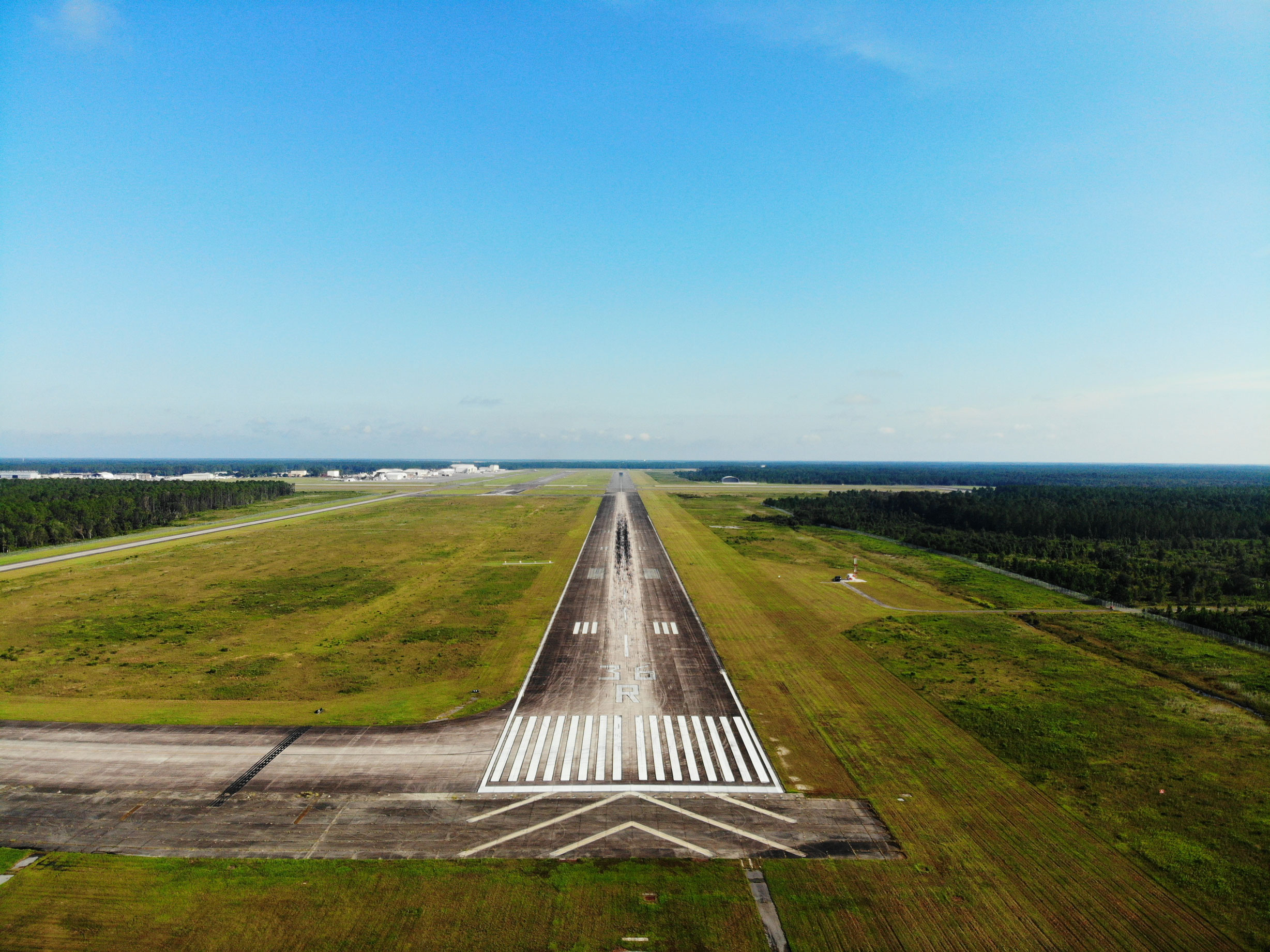 Cecil Airport
Airframes to the Atmosphere.
The same infrastructure that makes Cecil an ideal commercial horizontal launch spaceport allows it to thrive as an industrial airport. Cecil Airport hosts maintenance repair and overhaul activities, flight testing, and general aviation operations throughout the year. It is home to a wide variety of aerospace industry leaders including The Boeing Company, Flightstar Aircraft Services, LSI, ManTech, Department of Homeland Security, U.S. Coast Guard, Navy Fleet Readiness Center Southeast, U.S. Customs and Border Protection, Wood Group Pratt and Whitney, and more.

Why are these and other companies landing at Cecil Airport? Strategic location, excellent facilities, and a workforce with the skills for high-flying performance through training at specialized aviation centers located at the Cecil Commerce Center and throughout Jacksonville.
Cecil Airport offers well-equipped facilities for high-performance MRO operations as well as other aviation needs. Assets include:
Four runways:

One runway at 12,500 ft (Florida's third-longest runway)
Two runways at 8,000 ft
One runway at 4,400 ft

4,900,000 square feet of ramp space
Seventeen hangars totaling over one million square feet
Over 350,000 square feet of general office and support facilities
Electrical power from Jacksonville Electric Authority with excess of 2,600 MW of installed generating capacity
Four-inch distribution line for natural gas
Advanced telecommunications infrastructure in place throughout northeast Florida, including high-speed digital transmission, 100% self-healing fiber optic ring architecture and enhanced voice application